Technology
5G: 15 European countries want to fight against disinformation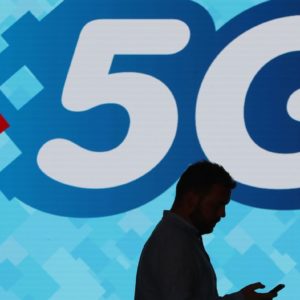 There is a lot of talk about 5G and a lot of misinformation about it. Given the situation, 15 European countries want the European Union to develop a strategy to counter conspiracy theories. They could weaken economic recovery and the goals set in digital technology, countries believe.
These theories, according to which the new coronavirus could be linked to 5G, have led to the destruction of cell phone antennas in ten European countries, including France, in recent months.
"Obviously we are seeing increasing activity of the anti-5G movement in the European Union," write the 15 countries. They call on the block to "take an active, long-term and systemic approach" to answer questions about 5G and electromagnetic fields. "As Member States, we are determined to use our national expertise and best practices to address the problem of disinformation about 5G and electromagnetic fields to contribute to this EU-wide initiative. "'We can read the letter.
The signatories call for more scientific research on health risks. They also run a pan-European awareness campaign and propose a broad debate on the issue that takes into account the fears and concerns of those who oppose 5G.
France is not one of the signatory countries
The joint letter, which Reuters was able to consult and in which the 15 signatory countries list their concerns and formulate suggestions, was sent to the Vice-President of the European Commission responsible for competition and digital, Margrethe Vestager, to the EU Commissioner for the Internal Market, Thierry Breton, and to Vera Jourova, Vice-President of the European Commission responsible for respecting EU values ​​and transparency.
The 15 signatory countries are Poland, Sweden, Austria, Bulgaria, Croatia, Czech Republic, Cyprus, Estonia, Finland, Greece, Latvia, Lithuania, Luxembourg, Portugal and Slovakia.