Technology
Buying a PS5 at launch will be tough, says Sony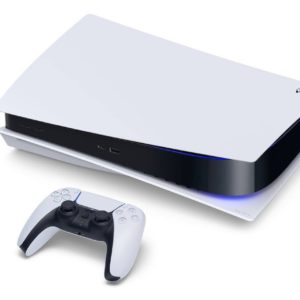 The PlayStation 5 is a huge hit. In any case, this is announced by Jim Ryan. The head of Sony Interactive Entertainment told Reuters that the demand for the PS5 was "very, very substantial".
Sony saw as many pre-orders for the PS5 in the first 12 hours as it did in three months of PS4 sales in 2013. Jim Ryan made it clear that this number relates to the United States. He does not say what the situation is like for France and the other countries.
The market leader realizes in passing that buying a PS5 will be complicated from the start. The reason is simple: the demand is significantly higher than the supply. "It may well be that anyone who wants to buy a PS5 on launch day can't find one," says Jim Ryan. He assures us that Sony is "working as hard as possible" to meet demand.
In addition to the PS5, Jim Ryan spoke about the PlayStation studios. He said the company will strengthen its internal capabilities through strategic mergers and acquisitions if necessary. Microsoft recently purchased ZeniMax Media, which is licensed for Fallout, The Elder Scrolls, Starfield, Doom, Wolfenstein, and more. If Sony wants to be competitive, it makes sense to think about acquiring studios.
The PS5 will be available on November 19th for € 499.99. For the PS5 Digital Edition it is € 399.99.