Technology
Castorama launches a visual search engine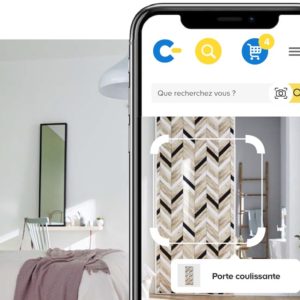 Castorama has just launched its own visual search engine in collaboration with the Israeli start-up Syte. With a large dose of artificial intelligence, this visual search engine makes it possible to find furniture, decorative objects or even similar paintings within the range proposed by the sign with one click from any photo or image.
This feature, also available in the mobile version, also lends itself to a very strong logic of immediacy among consumers in a context where mobile devices account for 70% of the traffic and 50% of Castorama's e-commerce turnover. This visual search engine is a pilot project within the Kingfisher group. The knowledge gained in France will allow this model to be duplicated in other countries.
The visual search engine thus complements a number of services and tools that have already been developed by Castorama, such as the 3D configuration applications for bathrooms and kitchens that were introduced in 2019 and 2020, with which customers can model the space. their choice and plan in advance before ordering.