Technology
Disney + launches GroupWatch in France to watch a movie with others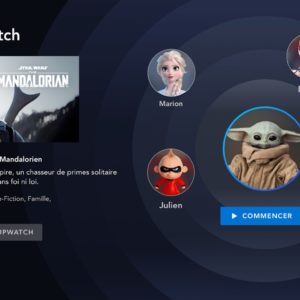 The GroupWatch feature is now available in France on Disney +. It was already present in the United States a few weeks ago. This way, you can watch a movie, series, or documentary together. Everyone is at home.
Disney + will have a new icon next to the play button. You can initiate a GroupWatch so that up to seven people in different locations can watch the same program at the same time. What is necessary is done so that the reading of the program is synchronized for everyone.
There are some cool features. For example, users can view content in French and others in English. The synchronization will always be there. In addition, it is possible to send reactions to show your friends your mood during a scene.
Anyone wishing to participate in a GroupWatch must have an active Disney + membership. It is therefore not possible to invite a friend who is not a subscriber to take advantage of Disney + programs.
GroupWatch is available now on Disney +. All you have to do is click the icon to the right of a program's play button. It is available on PC, smartphone, tablet, smart TV or even a multimedia box.