Technology
Extended free / orange roaming: SFR & Bouygues complain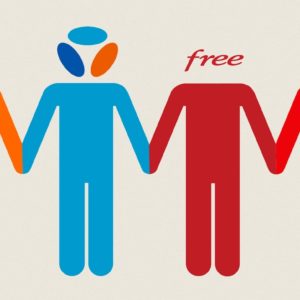 A few days ago, Arcep authorized Free Mobile and Orange to keep their agreement on 2G and 3G roaming. Free Mobile can continue to use the Orange network in areas where it is not available until December 31, 2022. This should have ended at the end of 2020. This bothers SFR and Bouygues Telecom.
"No operator in Europe […] did not benefit from roaming that long, "said Bouygues Telecom to Les Échos. For its part, SFR believes this deal will give its rival "an unacceptable competitive advantage". The operator with the red logo adds that this is "just an admission of an obvious lack of investment from Free". He goes on to estimate that the telecommunications regulator "does not consider the market, only the interests of Free".
Sébastien Soriano defends himself on this issue. "It is true that with the New Deal we are changing the extent," said the President of Arcep. He continues: "In the future, an operator's network will comprise between 25,000 and 30,000 locations, compared to 15,000 to 20,000 previously."
SFR and Bouygues Telecom do not like this speech. According to this, Free Mobile has only a few really active subscribers in the 2G network. According to Arcep, Free Mobile offers 4G on 93% of its previous cellular antennas. It is more than the other operators.
"Free mobile is no longer a newcomer after 8 years of activity," says Bouygues Telecom. At SFR, we wonder if "Free's real motivation isn't to reduce its mobile investments". The operator says that "roaming in these rural areas costs less than investing in your own network".