Technology
Facebook is kicking off cloud gaming with free games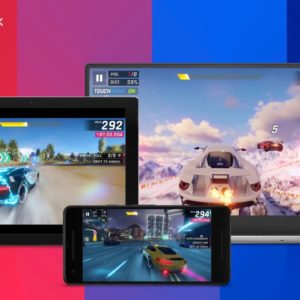 All online gamers play streaming games. After Google's Stadia, Microsoft's xCloud and Amazon Luna, it's time for Facebook. The social network is starting its own cloud gaming platform, but it is not on the level of the competition. In fact, the service only offers microtransaction mobile games … and advertisements.
Games available include Asphalt 9: Legends, Mobile Legends: Adventure, PGA TOUR Golf Shootout, Solitaire: Arthur's Tale, and WWE SuperCard. All titles are free. More advanced paid games could appear on the cloud gaming platform in the future. But it looks like the service and games are available for free.
Facebook makes sure it doesn't try to surprise players with its cloud gaming platform. No attempt is made to replace the player's PC or console. The goal is simply to provide access to streaming games. The social network is therefore aimed more at the general public than at "real" players.
No controller is required to play Facebook's cloud gaming service. Your fingers act as controllers on your smartphone. For PC gamers, you must use a keyboard and mouse.
Facebook's cloud gaming service is launched today in beta for Android and the Internet. According to Facebook, availability is currently limited to a few US states. The service will be available in additional locations in 2021.