Technology
Fiber everywhere in France in 2025: the government believes in it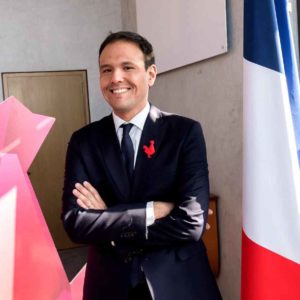 The government has already mentioned its wish to have fiber optic available in all French households by 2025. It's an ambitious project that the state still believes in. Cédric O, State Secretary for Digital Change and Electronic Communication, said this during the THD Summer School, says DegroupTest.
Cédric O announces an additional 240 million euros in the budget to support the last not yet financed projects of the public initiative network. This corresponds to a total of 550 million euros, which will support around twenty departments.
"Our wish is to resume negotiations with all of these communities and ensure that everyone has the goal of 100% fiber by 2025," said the Foreign Minister. He wants everyone to come to an agreement by the end of the year so that the operation can start anywhere.
For Avicca, the 550 million euros could be a little tight. The association of cities and municipalities for the digital speaks of costs of 680 million euros. "But we are right in the middle," she admits. For Caisse des Dépôts "there are still around a million lines that are generally neither programmed nor financed for good reasons". The reasons are the very high costs.
On this subject, Cédric O says that it is necessary to equip "the few more complex and distant places". This requires funding and will result in universal fiber service by 2025.
Stéphane Richard is skeptical about fibers everywhere
Stéphane Richard, CEO of Orange, is growing moderately in the project. "There may be a mechanism of funds funded by the operators to gravitate towards a defined standard that would be some kind of universal service, why not." But, according to the manager, "the current mechanism, which is for the regulator to designate an operator of the territory as responsible for universal service, I don't see how that could work." He adds that "100% fiber, this will never happen".