Technology
Fortnite PC: The game's weight will be divided by 3 through an update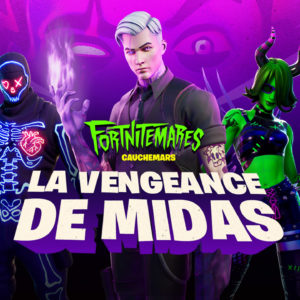 Fortnite melted like snow in the sun on PC! The game's weight has dropped from around 90 GB to around 30 GB with the latest update. This is version 14.40.
How do you explain a weight divided by three? Epic Games, which is developing Fortnite, has managed to tweak its game. However, the exact technical details will not be made public.
Fortnite PC players will need to download a 27GB update. This is big and Epic Games recognizes it. In comparison, the weight of the update is 2.8 GB on PlayStation 4 and Xbox One and 1.5 GB on Switch and Android. But the studio assures us: the weight of 27 GB for the update on the PC is exceptional. Lucky for players with little internet connection, by the way.
The size of the patch on the PC will significantly reduce the size of the game files (decrease from 60 GB), have smaller patches in the future, and improve loading times.
– Fortnite 🇫🇷 Official (@FortniteFR) October 21, 2020
By the way, Epic Games states that this update will have an impact on future patches. In fact, they will be lighter in weight on PC, like Fortnite. The loading times also improve. Everything is beneficial to the players.