Technology
Google Stadia: Games presented in November 2020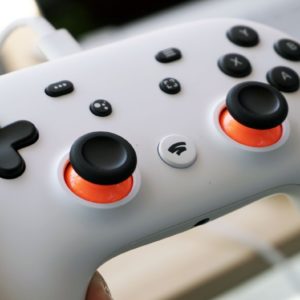 Google introduces the games that will be available on Stadia in November. Stadia Pro players are entitled to six free spins. As a reminder, the Stadia Pro offer (€ 9.99 / month) lets you play in 4K with 5.1 surround sound. Stadia Base, the free tier, offers 1080p with stereo sound.
The first game is Sniper Elite 4. This action / shooting game puts the player in the Second World War. We must fight alongside the Italian resistance to free the country from the yoke of fascism and to remove a terrible new threat that risks ending the Allied counterattack in Europe before it has even started.
The second game is Risk of Rain 2. It is a futuristic roguelike in which the player plays the survivor of a space freighter crash. Then he is on an unknown and mysterious planet that he must explore.
The third title is The Gardens Between. A puzzle and time control game based on childhood friendships.
The fourth title is Hello Neighbor: Hide & Seek. It is a horror game in which the player has to uncover the secrets of the neighboring house engaged in shady activities.
The fifth game on offer is Republic. Help a woman named Hope escape in a stealth action game that investigates the dangers of government surveillance in the Internet age.
And the sixth game is Sundered: Eldritch Edition. A chaotic, hand-drawn "Metroidvania" style game in which you have to resist or succumb to ancient supernatural powers.
Stadia October games still available for a few days
Stadia Pro players will be able to claim any game directly from Stadia starting November 1st. The games offered in October will remain available until October 31st. The full list can be found in this dedicated article.