Technology
Google starts its VPN and offers it with Google One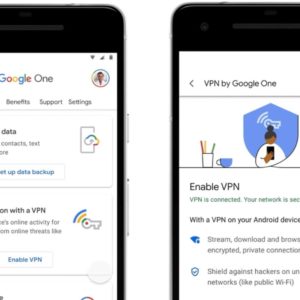 Google announces the implementation of its own VPN in Google One. This offer, available for two years, allows you to store content online and get support. Google enriches it today.
With a VPN, you can encrypt your connection to prevent third parties from knowing your browsing history. It is also a way of having a different IP address. "The VPN is integrated into the Google One app. With just a tap of your finger, you can be sure that your connection is safe from hackers, "says Google.
You should know details about any service that offers a VPN before subscribing. Does it keep logs (websites visited, IP address, etc.)? Can we change location? Is there security there? Unfortunately, Google doesn't answer any of these questions. In any case, the group will find it difficult to invite privacy lovers to use their VPN. All your surfing will be done through the Google network using this method.
According to Google, the VPN is part of the 2 TB Google One offer for € 9.99 / month. It will first be available in the US for Android. Other countries can benefit from it later. Google also promises support for iOS, Windows and MacOS for the next few months.