Technology
Hacking French websites with Islamist propaganda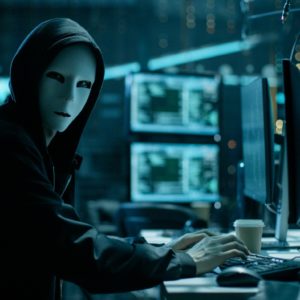 French websites are currently the victim of various cyber attacks. The government's national support system for victims of cyber malware announced this on Twitter.
🔴[#ALERTE #Cybersécurité] Wave of #cyberattaques and # disfigurements underway targeting many French websites.
All the advice from https://t.co/A9ZW7AEmbS on how to deal with this: https://t.co/dP9ntBqlTK
cc @Interieur_Gouv @justice_gouv @ANSSI_FR
– Cybermalveillance.gouv.fr (@cybervictimes) October 25, 2020
According to AFP, the hacked websites display messages of Islamist propaganda. Messages like "Victory for Mohammed, Victory for Islam and Death for France" are present. There is also a montage depicting Emmanuel Macron dressed as a pig. The homepage of websites of pensioners' associations, companies or small town halls was particularly affected. Other websites displayed in green letters the message "Muslim hackers operating against France for insulting Prophet Muhammad and publicly desecrating Islam".
"What the attackers are looking for is to reach many websites so we can talk about them," said Gérôme Billois, cybersecurity specialist at Wavestone. "It aims to send a clear political message," he notes. He recalls that a wave of similar cyberattacks after the January 2015 attacks hit more than 1,000 French websites.
The weekend was marked by demonstrations and calls for a boycott of French products in the Muslim world. This follows on from Emmanuel Macron's recent remarks on Islam. In particular, the French president had promised that France would continue to defend the caricatures of the Prophet Muhammad. The announcement came during the honor ceremony for Samuel Paty, a teacher who was beheaded for showing these drawings in class.