Technology
Huawei introduces the Mate 40, Mate 40 Pro and Mate 40 Pro +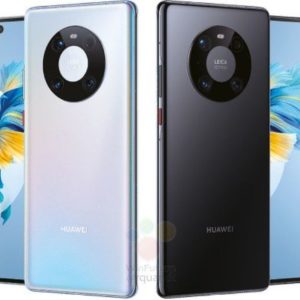 Huawei has just formalized the Mate 40, Mate 40 Pro, and Mate 40 Pro +, three high-end flagships without Google service (the US embargo is still active). The characteristics of the two models are very similar and only the Mate 40 Pro is sold in France. The Mate 40 Pro not only has a glossy and smooth finish from the start, but also a 6.76-inch OLED panel with QHD + definition (2772 x 1344 pixels), which is connected by a notch with the front sensors ( 13 megapixel RYYB) is punched on the Mate 40 +, an ultra-wide angle on the Mate 40 Pro and Pro +). On the back of the camera is the circular photo unit with 3 sensors + a flash (main sensor 50 megapixel 1: 1.9 + 20 megapixel 1: 1.8 + 12 megapixel 1: 3.4 periscope sensor with x5 optical zoom and OIS stabilizer on the Mate 40 Pro, software on the Mate 40).
Kirin 990 for all models
Inside, the Kirin 990 processor ensures performance (we're still waiting for the comparisons with the Snapdragon 865+ and the Bionic A14), which is well supported by 8 GB of RAM and a 24-core Mali G78 GPU. On the battery side, the capacity of 4400 mAh (Mate 40 Pro) or 4000 mAh (Mate 40) should ensure good autonomy (fast charge SuperCharge 65 W). Of course, the Mate 40s are all 5G compatible. The Mate 40 is IP53 certified while the Mate 40 Pro and Pro + are IP68 certified.
Petal Maps, the 100% Huawei mapping solution, is integrated into the new Mate 40 range
Limited stock
In Europe, the Mate 40 is on sale for 899 euros (8 GB RAM and 256 GB storage), the Mate 40 Pro for 1199 euros (8 GB RAM and 256 GB storage) and the Mate 40 Pro + for 899 euros for 1399 euros 12 GB RAM and 256 GB storage). The Porsche Design model costs 2,295 euros (12 GB RAM and 512 GB storage). Only the Mate 40 Pro will be available in France, and Huawei has already warned that quantities will undoubtedly be very limited.