Technology
KFC unveils a "custom" Xbox Series X controller with an awful design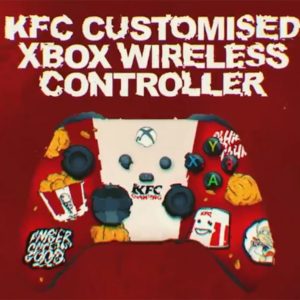 KFC is only running a small contest in the US to win an Xbox Series X or Series X controller that matches the colors of the fast food chain. 50 Xbox Series X and Series X controllers can therefore be won by lottery (as well as Chicken Wings) between October 19 and November 15, 2020. The operation is attractive, but very few customers are likely to want the custom controller. The latter, covered in drawings of "Junk Food", indeed offers a design that is aesthetically close to the foul. Of course, all tastes are in nature, but here we are undoubtedly touching the limits of aesthetic subjectivity.
. @ KFCGaming 🤝 @XboxUK
The next generation of games is 𝙝𝙚𝙧𝙚.
We're giving away 50 Xbox Series X consoles, 50 custom KFC controllers, and tons of chicken 🎮🍗
Order a boxed meal at any @ KFC_UKI store between 10/19/20 and 11/15/20 to take part … or just this tweet! pic.twitter.com/AQXd8ygMPR
– KFC Gaming (@kfcgaming) October 21, 2020
The Xbox Series X and Series S will go on sale on November 10th.
Report a bug in the text
Thank you for pointing out the bug. We'll fix it quickly.
Interesting? Share the news!
1
Keep in touch with us 🙂