Technology
Microsoft: Sales and Profits Rise in Third Quarter; All the lights are green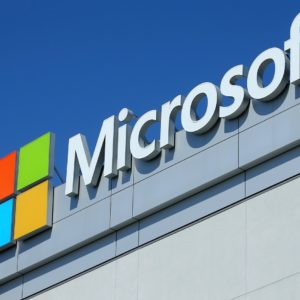 Is Microsoft insensitive to crises? The Redmond-based company just released excellent results for the third quarter of 2020. Sales peaked at $ 37.2 billion (+ 12%), while profit climbed to $ 13.9 billion (+ 30%). At these heights, Microsoft's earnings for the reporting period could well exceed Apple's, which have not been seen in … a long time.
These very good overall numbers reflect the overall good health of all Microsoft divisions. The number of Microsoft 365 subscribers increased by 27% (45.3 million subscribers), LinkedIn revenue increased by 16% and Azure recorded 48% of the additional cloud server rentals.The business of the Surface division is compared to 2019 (!) Up 37% and the Xbox division brings in nearly $ 3 billion, with the number of Xbox Game Pass subscribers growing rapidly. With the upcoming launch of the Xbox Series X and Series S consoles, Microsoft even expects sales growth of 40% for the Xbox division. In short, all the lights are green and the return of containment in several countries could even accelerate the trend.
Report a bug in the text
Thank you for pointing out the bug. We'll fix it quickly.
Interesting? Share the news!
8th
1
Keep in touch with us 🙂