Technology
PlayStation Plus November 2020: PS4 and PS5 games will be offered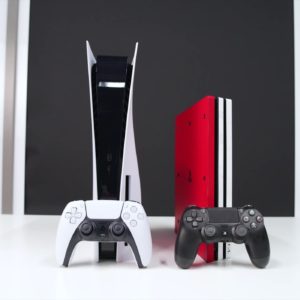 Sony today unveiled the list of games that will be available for PS4 and PS5 in November. This applies to everyone who has the PlayStation Plus subscription. You can play online and have promotions on the PlayStation Store. It is also used to store your backups in the cloud.
The first game available on PS4 will be Middle-earth: Shadow of War. Go behind enemy lines to form your army, take control of the fortresses and dominate Mordor from within. Find out how the Nemesis System creates unique personal stories with each enemy and ally.
The second title is Hollow Knight: Voidheart Edition. At the control of the eponymous hero, you'll have to explore vast environments to find out why the Dirthmouth villagers are disappearing one by one.
On the PS5 side, Sony will offer Bugsnax. A journalist has to cover Snaktooth Island and encounters funny hybrid creatures halfway between insects and snacks.
Both PS4 games will be available from November 3rd to 30th. On PS5, Bugsnax will be available to PlayStation Plus subscribers from November 19 to January 4, 2021.