Technology
PS5: The hulls in different colors for sale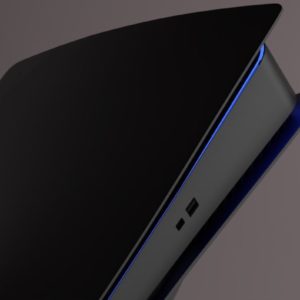 It is possible to remove both facades of the PlayStation 5. This especially appeals to lovers of customization. You can bring color to your PS5. ThePlateStation offers exactly this service.
The website (which has nothing to do with Sony) is based in the UK and has a team of designers, engineers and product specialists. He makes sure he knows the dimensions of the PS5 hulls very well, so he can now create customizable models. He adds that he is working with UK and Chinese suppliers for the shell material. "Our cases are made of a first class plastic in the industry."
There are four colors available: black, red, blue and chromatic. There is also a camouflage pattern. Each case is compatible with the PS5 and PS5 Digital Edition. The unit price is 34.95 euros. ThePlateStation ensures that players are refunded if the product does not suit them.
# Custom PlayStation5 records
✅ black
✅ red
✅ blue
✅ Chromatic
Try it out htt: https: //t.co/iOcWFeaInm pic.twitter.com/nNEMpYFWrj
– GermanStrands (@GermanStrands) October 22, 2020
If you want some color on your PS5, ThePlateStation can be of interest. We suspect that more sellers will show up in the next few weeks. As a reminder, the PS5 and PS5 Digital Editions will be available for purchase on November 19th.