Technology
Raya and the Last Dragon (Disney): Here's the trailer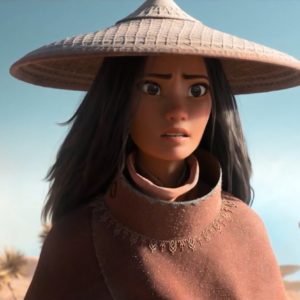 Raya and the Last Dragon is Disney's new animated film. The trailer went live today.
Inspired by Southeast Asia, this fairy tale follows a lone warrior named Raya who must hunt the last dragon to save her kingdom. The dragon in question is Sisu, a water dragon that can transform into a human and needs Raya's help to regain its true strength.
Disney announced the film at D23 Expo last year, revealing a first artistic look and glimpse into Kumandra Country. Never Land is a reinterpreted earth on which the remains of an ancient civilization are divided into five different regions.
In this trailer we don't see the dragon, but get to know the divided world and the terrifying warrior Raya. His animal friend is called TukTuk.
It is Kelly Marie Tran (who plays Rose in Star Wars 8 and 9) who speaks Raya in the original version. Awkwafina takes care of Sisu's voice. Disney has yet to reveal who will handle the French votes.
Raya and the Last Dragon will hit theaters in March 2021. At least that's what Disney is announcing for now. The film could be postponed in light of the health crisis. Also to see if the film doesn't land directly on Disney +. Mulan and Soul should go to the movies too. They are finally making their debut on the Disney streaming platform.