Technology
Roboat: MIT is developing a robotic boat that can transport two people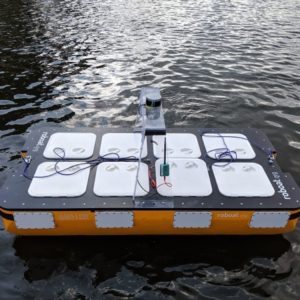 MIT's famous CSAIL (Computer Science and Artificial Intelligence Laboratory) and Senseable City Lab have been working for 5 years on the Roboat, a robotic boat recently tested on the canals of the city of Amsterdam. The Roboat can already be self-assembled thanks to a "floating brick" design and can now navigate a congested canal without a pilot while carrying two passengers! The robot is no higher than two meters and has 4 propellers with which it can move in all directions.
The autonomous navigation part is based on LiDAR, GPS as well as inertia and collision sensors. The software built into the Roboat collects the data provided by these sensors to create a map of the canal. The robot's autonomy does not exceed three hours, which is more than enough to get two passengers from one end of the city to the other. The researchers are currently working on a more spacious Roboat model that this time can accommodate up to 6 passengers.
Report a bug in the text
Thank you for reporting the bug. We'll fix it quickly.
Interesting? Share the news!
6th
Keep in touch with us 🙂