Technology
Samsung chairman Lee Kun-Hee died at the age of 78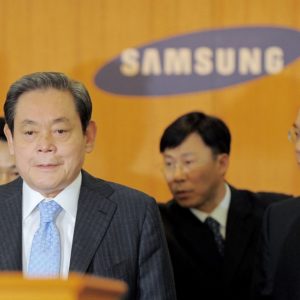 Samsung has announced the death of its President Lee Kun-Hee at the age of 78. He has contributed a lot to the company to make it what it has become over the years.
"It is with great sadness that we announce the death of Lee Kun-Hee, President of Samsung Electronics," the group said. "President Lee died on October 25th with his family, including Vice President Jay Y. Lee, by his side," Samsung continued. "President Lee was a true visionary who transformed Samsung by turning a local company into a world leader in innovation and industrial energy," the group said. Samsung concludes by stating that "its legacy will be forever".
Lee Kun-Hee had been bedridden for six years. He had an operation after a heart attack in 2014 and was treated for lung cancer in the late 1990s. Samsung's vice president, his son Lee Jae-Yong, has been in charge of Lee Kun-Hee's health accident.
Samsung is the leading manufacturer in a number of categories including smartphone sales. The company's total sales correspond to a fifth of the South Korean gross domestic product. This makes it a vital element in the country's economic health.
Report a bug in the text
Thank you for pointing out the bug. We'll fix it quickly.
Interesting? Share the news!
6595
Keep in touch with us 🙂