Technology
Snapchat: scan food and wine for information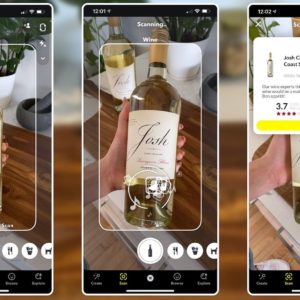 Snapchat improves its functionality to scan a little more. The social network announced that users can now search food barcodes and wine labels for details.
For food, Snapchat has partnered with Yuka. Users can scan a million groceries and get quality ratings. Yuka analyzes food according to different categories, including the staple content, the presence of additives, and the organic nature of the product.
For wines, the agreement was signed with Vivino. According to Snapchat, over 12 million wine labels can be scanned. This is a great way to view useful information like wine rating, tasting profiles, and more.
Snapchat does not state that it specifies a specific operating system for scanning food and wine labels. We can therefore imagine that the functionality is available in both the iOS application and the Android application. The social network also does not provide the list of countries that have the right to novelty. We can therefore imagine that this affects the whole world, and not just the United States.
This new Snapchat feature is only available for iOS in addition to last week. Users with an iPhone can add music to their snapshots. It's the same as TikTok.