Technology
Snapchat surprises with results that exceed expectations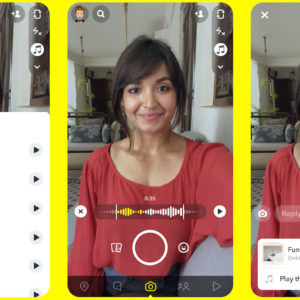 Snap has released its financial results for the third quarter of 2020. The Snapchat company surprised analysts with better than expected results.
Revenues are $ 678.67 million compared to $ 446.2 million in the previous year. The increase is 52%. At the same time, the social network suffered losses of USD 199.85 million compared to USD 227.38 million previously. The earnings per share are 1 cent. By comparison, analysts forecast sales of USD 555.9 million. They were aiming for a loss of 5 cents per share. Revenue per user (ARPU) was estimated at $ 2.27. It's finally $ 2.73.
Snap adds that there are 249 million active users on Snapchat every day, an 18% increase in a year. The platform states that the number of Snaps sent by users has increased by 25%. For their part, analysts expected 244.12 million users.
"Our focus on creating value for our community and our advertising partners is on positive results during these difficult times," said Evan Spiegel, Snap CEO. "Augmented Reality is being introduced faster than expected," continues the manager. He adds that his teams are working to "implement the many opportunities we are offered".
The markets appreciated the results. Snap's action rose after the session on the exchange: + 21.02% to $ 34.44.