Technology
SpaceX: The Starlink Armada now has more than 800 satellites in orbit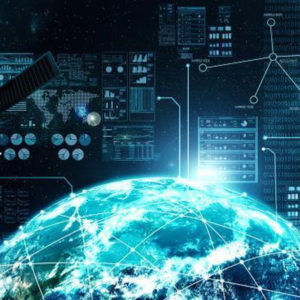 It's almost become a routine mission: yesterday a Falcon rocket launched from the Kennedy Space Center before (without incident) putting 60 new Starlink satellites into orbit. The Starlink Armada now has more than 800 communications satellites designed to bring high-speed Internet to the remotest places in the world. SpaceX is gradually in the process of realizing one of its largest projects, after the trip to Mars, of course.
Note that for this final mission, SpaceX reused the Falcon 9 rocket that brought astronauts Doug Hurley and Bob Behnken to the ISS. Recycling rockets on future flights is at the heart of SpaceX's business model. In fact, the cost of maintaining and upgrading the missiles used remains significantly lower than the cost of making a new missile.
In terms of Starlink, the satellite internet project can only function on the scale it will seek to achieve if thousands of satellites are put into orbit. However, the Starlink network has already been tested by an Indian tribe (telemedicine) and is about to be evaluated by the US Army. Elon Musk has not yet announced an activation date for this new commercial Internet network, but says a public beta is approaching. The latter should take place in the north of the United States and in the south of Canada.
Report a bug in the text
Thank you for pointing out the bug. We'll fix it quickly.
Interesting? Share the news!
3
1
Keep in touch with us 🙂