Technology
The 3Doodler Pro + can 3D print with metal … and even wood!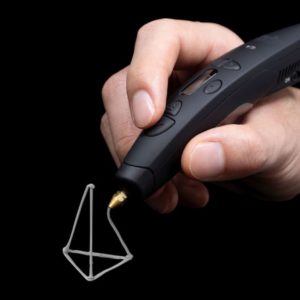 3Doodler, the number one in the (niche) market for 3D printing pens, has just introduced the 3Doodler Pro +, a new generation of accessories for 3D printing with plastic, nylon, but also copper, bronze and even wood. The American company states that the 3Doodler Pro + is primarily intended for professionals in architecture or design, but can also be used by repair services. The 3Doodler Pro + has temperature control and the printing speed is more precise and faster than previous consumer-oriented models. Last but not least, the design of this model is 50% thinner than the other models from the manufacturer and there are 6 different tips available. The price is also very "pro": the 3Doodler Pro + is on sale in the US at a price of $ 250.
In addition, you need to know more about it.
Report a bug in the text
Thank you for reporting the bug. We'll fix it quickly.
Interesting? Share the news!
2
1
Keep in touch with us 🙂