Technology
The Galaxy Z Fold 3 is accompanied by a new generation S-Pen pen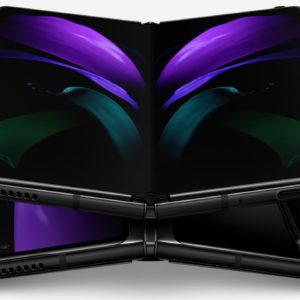 The Galaxy Z Fold 2 fixes many of the flaws of the first version of a foldable smartphone, but some users still noticed a size missing: the S-Pen stylus. While it might be strange not to ship a pen with a smartphone of this size, everything should change with the Galaxy Z Fold 3. If we are to believe The Elec's good sources, Samsung would equip the Z Fold 3 with a new generation pen.
Current S-pens are of the EMR (Electro Magnetic Resonance) type, but this technology results in pens with hard tips that can potentially damage the Fold's flexible screen. The S-Pen that comes with the Galaxy Z Fold 3 is of the AES (Active Electro Static) type, which keeps the tip of the pen slightly away from the surface of the panel. On the other hand, this so-called active technology requires an external energy source (battery for short), while the S-Pen supplied with the Galaxy Note works without an energy source.
Report a bug in the text
Thank you for pointing out the bug. We'll fix it quickly.
Interesting? Share the news!
Keep in touch with us 🙂