Technology
The very iconoclastic archer will finally return for a season 12!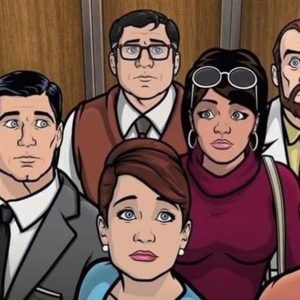 Like OSS 117, Archer is a bit of the anti-James Bond, or rather the caricature of the "features" already present in the adaptations of Ian Fleming's work. Archer is sexist, macho, misogynist, clumsy, cheeky, but sometimes heroic. He has unwittingly become the epitome of a certain politically incorrect. Like a reflection of an almost bygone era, in which you could still show bad guys with humor without getting caught in the teeth of the new virtuous leagues.
After three "thematic" seasons and a little further away from the world of espionage, Archer will therefore resume service in a 12th season that has already been promised as a homecoming. The reason for this unexpected return is very simple: in the 11th season the audience revived (+ 32%), if we want to believe the channel FXX (little sister of FX). In France, the Archer series is available on two streaming platforms, Netflix and Adult Swim (via Molotov).
Report a bug in the text
Thank you for pointing out the bug. We'll fix it quickly.
Interesting? Share the news!
Keep in touch with us 🙂