Technology
The Xbox Series X accepts external hard drives with a capacity of USB 3.0 and 128 GB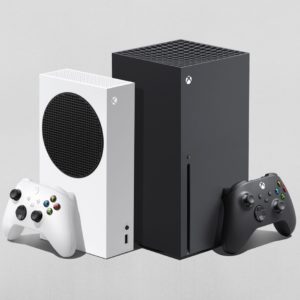 The Xbox Series X has an actual storage capacity of around 802 GB. That's a lot, and not much, given the size of recent games (and it will likely be worse for next-gen titles). The Seagate NVMe Expansion Module is a solution, but a solution that is billed … at 270 euros. Fortunately, the external storage solution still exists, and it comes as a pleasant surprise in that regard. We just learned that the Xbox Series X accepts external drives with a USB 3.0 port and a minimum storage capacity of 128GB.
This should make it possible to save a few dozen additional games, and most importantly, at a lower cost. It should be noted, however, that this type of storage is only suitable for old generation games (Xbox One) or for Series X games that are waiting to be switched back to the ultra-fast internal SSD Series X / S. The Xbox Series X and Series S will be available on November 10th. The S series is on sale for € 299.99 while the X series is on sale for € 499.99.
Report a bug in the text
Thank you for pointing out the bug. We'll fix it quickly.
Interesting? Share the news!
1
Keep in touch with us 🙂