Technology
Third quarter 2020 results: Apple, Facebook, Google, Amazon, Twitter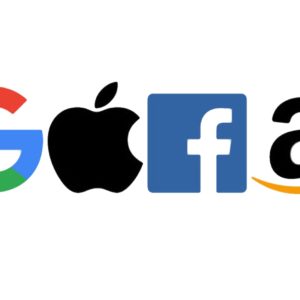 This is the waltz of financial results for the third quarter. Facebook, Google, Amazon, Twitter and Apple published their data on the same day. And they all have one thing in common: the results are positive.
Amazon, the big winner in containment, saw sales jump 37% to over $ 96 billion in the third quarter. Net income was $ 6.3 billion, three times more than before. However, the online retailer disappointed for its forecasts for the current quarter. The stock fell 1.87% after the session on the stock exchange.
Google and Facebook, the two world leaders in online advertising, have also skyrocketed the counters. The first had sales of $ 46.2 billion, up 14% year over year, on net income of $ 11.2 billion. The markets liked: the stock took 6.50%.
Despite a boycott of hundreds of brands over the summer, the social network's net income rose 29% to 7.85 billion. It has been fraught with controversy over the moderation of content that is seen as problematic. And the family of platform users (Facebook, Instagram, Messenger, and WhatsApp) has grown even further. More than 3.2 billion people use one of the four services at least once a month.
The case of Twitter and Apple
Still on the social network level, he has Twitter. The platform had sales of $ 936 million, up 14%. It is also announced to have 187 million users per day. This corresponds to an increase of 29% within one year. However, analysts are very disappointed as Twitter added 20 million new users in the second quarter. The stock fell 17.53% after the session on the stock exchange.
Finally there is Apple. The iPhone maker had sales of 64.7 billion US dollars. This is an increase of 1.09% over the previous year. Net income was $ 12.67 billion, down 7.4%. The group suffered from a 21% drop in iPhone sales. Conversely, Mac and iPad sales increased 29% and 50%, respectively.