Technology
Willow's sequel will be available as a series on Disney +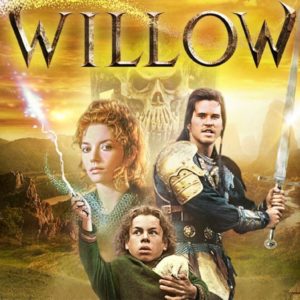 Very uneven film but a bit of a cult from Ron Howard, released in 1988. Willow will finally be eligible for a sequel! The adventures of the dwarf magician / Nelwyn Willow (Warwick Davis) and his warrior buddy (played by Val Kilmer) are therefore continued in a series produced for Disney +. The realization of the pilot was entrusted to John M. Chu, to whom we owe Crazy Rich Asians (which probably won't calm us down). The synopsis is signed by Jonathan Kasdan, screenwriter of the film Solo (we're honestly scared …)
To completely destroy our initial optimism, we learn that the much-criticized Kathleen Kennedy will produce this series "Sequel". Even so, the project completely smells like (very) big politically correct ones trying. Note, however, that Warwick Davis will reappear in his role as the magician Nelwyn, but Val Kilmer is not named. What if we called Peter Dinklage / Tyrion Lannister to the rescue?
Report a bug in the text
Thank you for pointing out the bug. We'll fix it quickly.
Interesting? Share the news!
2
Keep in touch with us 🙂