Technology
Windows October 10, 2020: The update is available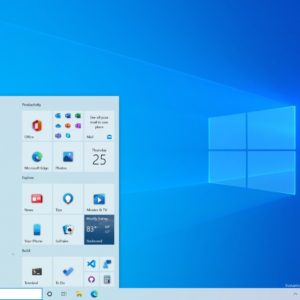 Microsoft is now offering its "big" fall update for Windows 10. This is the Windows 10 October 2020 update (20H2). It went through a test phase for several months.
The biggest visual change is in the start menu. The new design ends the solid color behind the app logos and adds a transparent background instead. The start menu remains the same for use.
The Windows 10 update also offers the ability to create something new using the Alt + Tab key combination. This combination shows all open software. Now we can find the open tabs in Microsoft Edge in addition to the open software. Those who wish can revert to how it was originally used (hence without the Microsoft Edge tabs).
Another novelty is particularly interesting for gamers. Windows 10 gets a specific setting to change the screen refresh rate. This is especially interesting for those who have a 144 Hz screen or even more. You need to go to Settings> System> Display> Advanced Display Settings.
Incidentally, notifications now contain application logos for easier management and identification. Microsoft has also disabled the taskbar for new Windows 10 users. Finally, in tablet mode, you will no longer see a notification when using a 2-in-1 laptop.
How to download the Windows 10 update
To download the Windows 10 October 2020 update, go to Settings> Update & Security and click "Check for Updates". Microsoft states that this is a gradual deployment, especially to relieve downloads and thus servers.
If you don't see the update and you want to install it now, don't panic. You can download the Microsoft Update Tool here. Launch it and you can upgrade to the new version of Windows 10.