Technology
Xbox Games with Gold: Games available on Xbox in November 2020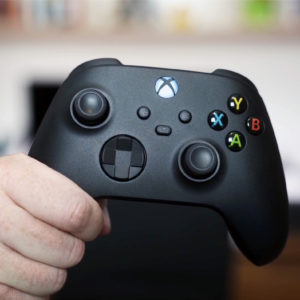 Microsoft today announced the list of games that will be available on Xbox One and Xbox and Xbox 360 in November. This applies to players with the Xbox Live Gold subscription that enables online play.
On Xbox One, players have:
Aragami: Shadow Edition (November 1-30): You play as Aragami, a vengeful ghost with the power to control shadows. Defeat your enemies with a huge arsenal of powers in single player or swimsanity co-op! (November 16 to December 15): Over 150 challenges in 8 different game modes. All modes can be played online or locally in this action-packed underwater shooter
On Xbox 360 it will be:
Full Spectrum Warrior (November 1-15): Take control of the Alpha and Bravo squadrons and apply the real Lego Indiana Jones military protocols (November 16-30): Put on your Fedora, snap Use your whip and conquer fortune and fame. This adventure combines the Lego spirit with the frenetic action of these great classic films
As every month, it will be possible to collect and play Xbox 360 games on Xbox One. Note that the games will also be available for the Xbox Series X and Xbox Series S. Both consoles will be available on November 10th.
Report a bug in the text
Thank you for pointing out the bug. We'll fix it quickly.
Interesting? Share the news!
Keep in touch with us 🙂