Technology
XIII Remake: The Switch version will be postponed to 2021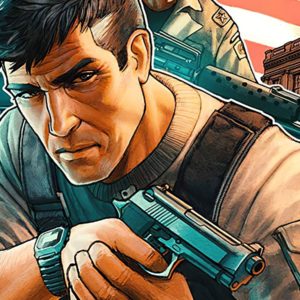 The remake of Game XIII will be released later than expected on Switch. The French studio Microids, which is responsible for this remake, announces that it will have to wait until 2021 to play on the Nintendo console. The reasons for the delay will not be made public.
XIII reveals its arsenal in a brand new explosives trailer!
Available November 10th for PlayStation 4, Xbox One and PC. XIII will be released on Nintendo Switch in 2021. Https://t.co/VfNR2fOciD
– Microids (@Microids_off) October 19, 2020
Players on other platforms don't need to worry, however. Microids reports that the release of the XIII remake is still planned for November 10, 2020 on PlayStation 4, Xbox One and PC. As a bonus, we have the right to a new video. It emphasizes the weapons of the game.
Regarding the Switch version, should we understand that it was difficult to develop? Nintendo's console is the least powerful medium among the four with XIII. Maybe Microids has problems there. As mentioned earlier, there are no details of the reason for the delay. Hopefully the release will be in early 2021 and not towards the end.
As a reminder, the first Game XIII saw the light of day in 2003. It was available on PlayStation 2, Xbox, GameCube, and PC at the time.