Technology
Yeti X World Of Warcraft Edition: A very high quality microphone with speech modulation effects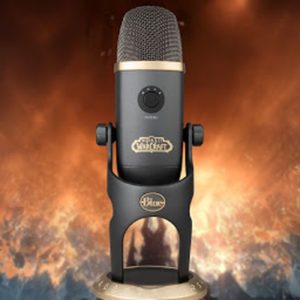 The renowned manufacturer Blue Micro has just introduced the Yeti World of Warcraft Edition, a high-end microphone from a partnership with Blizzard Entertainment. This polished design microphone is primarily intended for streamers, YouTubers, or PC gamers who are fans of WoW (or other massive multiplayer titles). It should spice up gaming sessions thanks to its voice modulation feature. The orc that is within you will be able to express itself in all its filthy glory! With the VO! CE technology even lets you play sound samples or phrases straight from the game. The microphone has many small details that are inspired by the WoW universe.
Thus, the base of the microphone is surrounded by runes that are illuminated by mini LEDs. Incidentally, we find the design of the brand's microphones, which is somewhat derived from a modernized vintage. The Yeti X World of Warcraft microphone is currently available in the US for $ 199 (and on Amazon in France).
Report a bug in the text
Thank you for pointing out the bug. We'll fix it quickly.
Interesting? Share the news!
2
Keep in touch with us 🙂